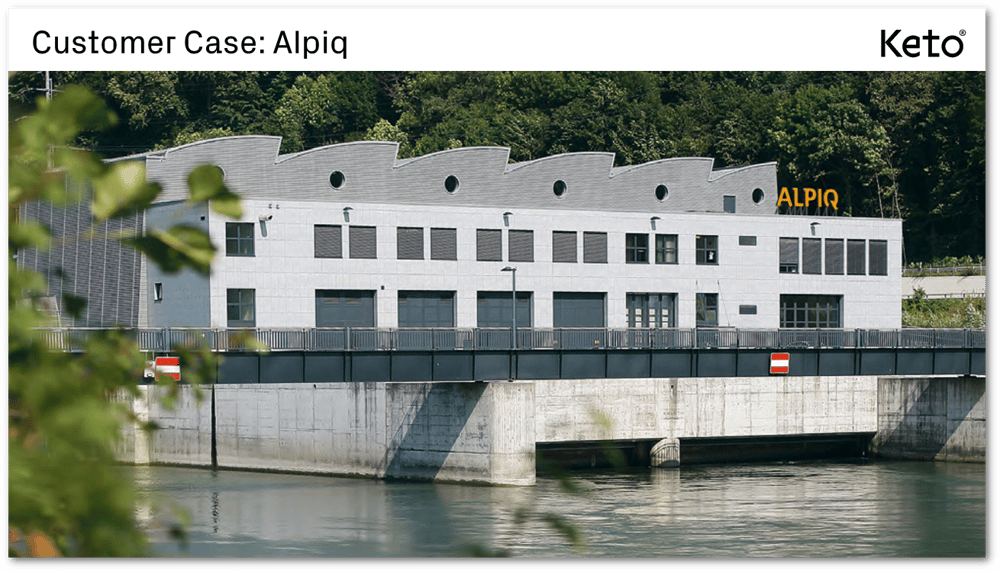 Measuring projects transparently and in real-time

Discover in this case study how leading Swiss energy provider Alpiq was able to increase project management maturity by shifting from spreadsheets to Keto's project portfolio management tool.
"In addition to the functionalities that are available in Keto by default, also our specific requirements can be covered because Keto is modularly structured as a platform. This is extremely beneficial for us." Sladjan Petrovic, IT Enterprise Project Management Officer.
This PDF is for PMOs, R&D&I leaders, PPM experts and others interested in data-driven portfolio optimisation.
Alpiq uses the Keto Platform v5 that combines process, portfolio, resource, budget and risk management in one elegant console.
To find out more, book a demo with our experts.
No-code platform
We designed the Keto Platform v5 with leaders in PMO and R&D&I. Everyone wants powerful flexible tools. No one wants a massive IT project and endless coding.
Human-centric UX
Your business intelligence tools are only as good as your data. Go beyond XLS and scouring meeting minutes. Welcome to delightfully engaging software.
Rapid proven POC
We'll help you digitise processes fast thanks to no-code configuration. And we'll help you engage your people, gain transparency and get ROI - Return On Innovation.