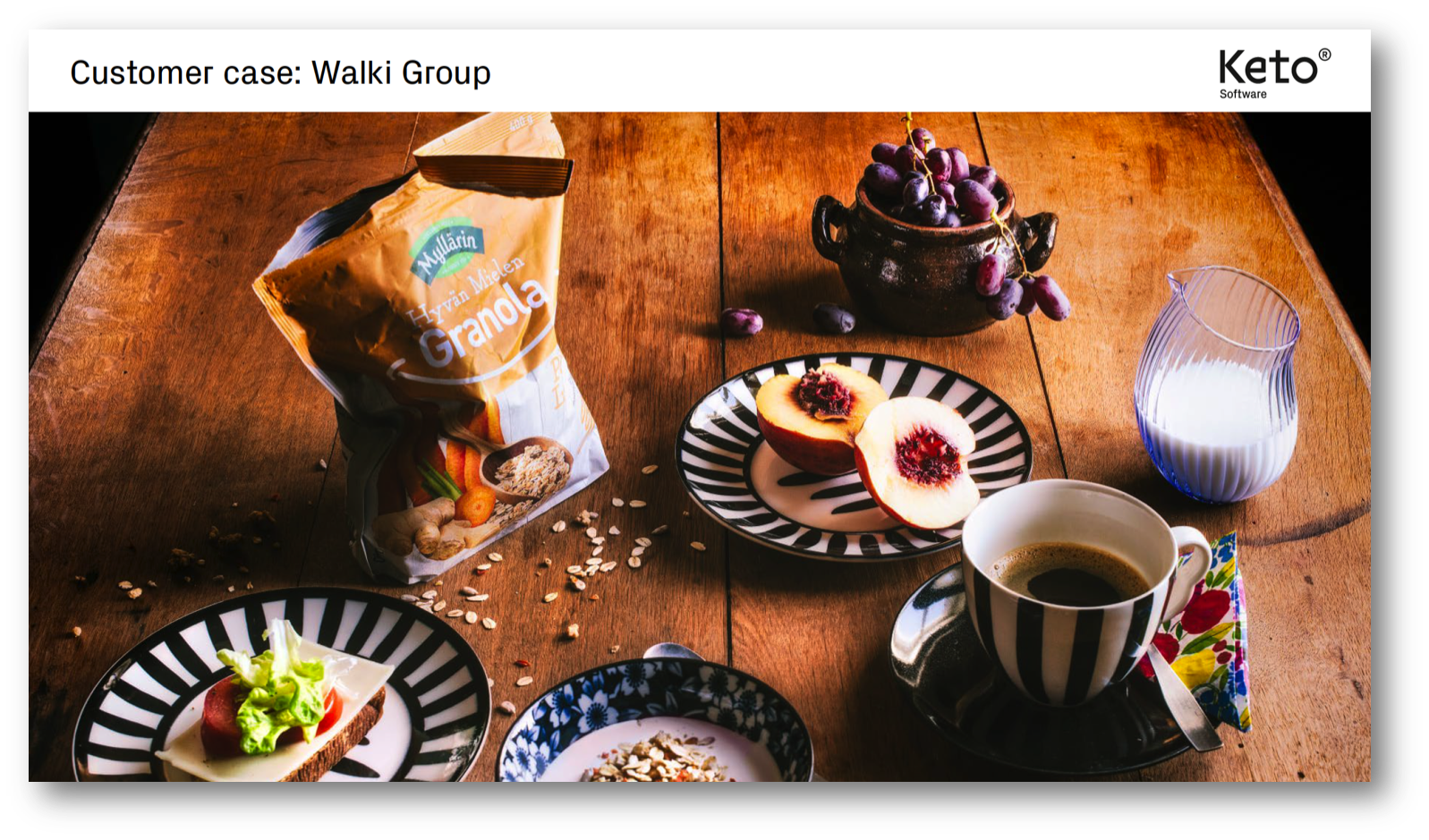 Accelerate innovation and deliver continuous value
Walki Group's Executive Vice President for Innovation, Annika Sundell, explains the company's shift to becoming more market-oriented and agile, and the adoption of Keto Software to enable project business case analytics, benchmarking, target effects and strategic alignment.
This PDF is for PMOs, R&D&I leaders, PPM experts and others interested in speeding up time-to-market, time-to-market KPIs and strategic portfolio alignment.
Walki deployed the Keto Platform v5 for process digitalisation, portfolio management and hybrid agile orchestration in one elegant console. To find out more, get a demo with one of our experts >
"We have a powerful combination: an innovative culture, proven processes and efficient tools for rapid decision-making."
Annika Sundell Walki Group
Contact our experts. We are happy to advise.

No-code platform
We designed the Keto Platform v5 with leaders in PMO and R&D&I. Everyone wants powerful flexible tools. No one wants a massive IT project and endless coding.
Human-centric UX
Your business intelligence tools are only as good as your data. Go beyond XLS and scouring meeting minutes. Welcome to delightfully engaging innovation and development management software.
Rapid proven POC
We'll help you digitise processes, take control of your portfolio and accelerate time-to-market. And we'll help you engage your people, gain transparency and get ROI - Return On Innovation.
More of our enterprise customers